Haughey Recruitment provides clients in Northern Ireland with permanent and professional recruitment services.
Either to top up your existing team in times of holiday cover, peaks in business or as an ongoing, long term solution we can assist with experienced and quality temporary staff.
Happy Clients
Building great relationships with great clients
BA Components have been working with Haughey recruitment for over 2 years.
During this time they have always been very professional and reliable and we have built up a great working relationship built on trust and respect.
With regard to office based candidates I know when I interview a candidate supplied by Haughey that they will have been thoroughly vetted and they will be a good fit within our Company, as the staff at Haughey know us so well. They totally understand the needs for our production employees and have always been able to supply us at very short notice even working late into the night.
I would have no hesitation in recommending Haughey Recruitment to anyone and have in fact on numerous occasions.
BA Components
Haughey Recruitment have taken the time not only to understand our business and its needs, but they understand us, and the type of candidates, and qualities, we are looking for. They provide a personal service which we haven't found in other agencies.
Kevin Lynch Financial Controller Mid Ulster Cars / T J Hamilton & Co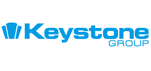 aughey recruitment are the first agency we approach for many of our office vacancies. One of the most challenging aspects for businesses is recruiting the right people. Having a strong relationship with Haughey Recruitment helps us to overcome this challenge. The team within Haughey have spent the time getting to know our business over the past number of years and they really understand our company culture, which means they send us only the best candidates who have the potential to thrive within our organisation. The team are a pleasure to deal with and they endeavour to meet our needs for each and every vacancy.
Roseanna Weech HR Keystone Group